Jargon Buster
A glossary to help you understand mortgage & insurance jargon
Glossary Index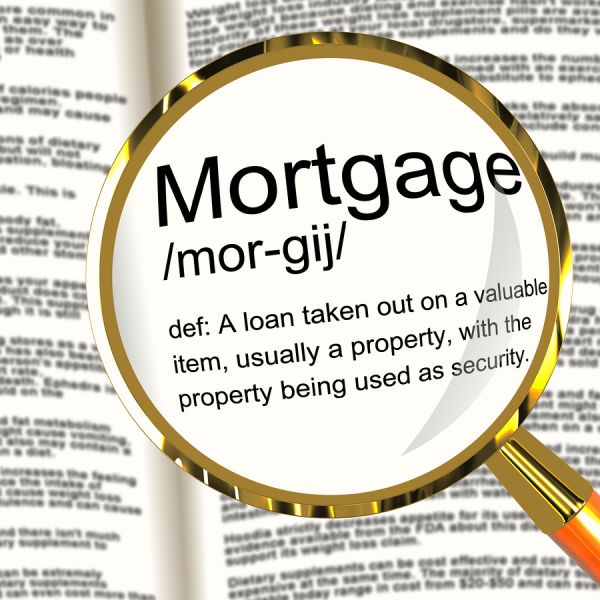 A
Added To Loan
Additional Security Fee
Administration Fee
Advance
Annual Percentage Rate (APR)
Arrangement Fee
Arrears
B
Base Rate
Booking Fee
Bridging Loan
Building Society
Buildings Insurance - rebuilding cost
C
Capital and Interest Mortgage
Capped Rate Mortgages
Cash Back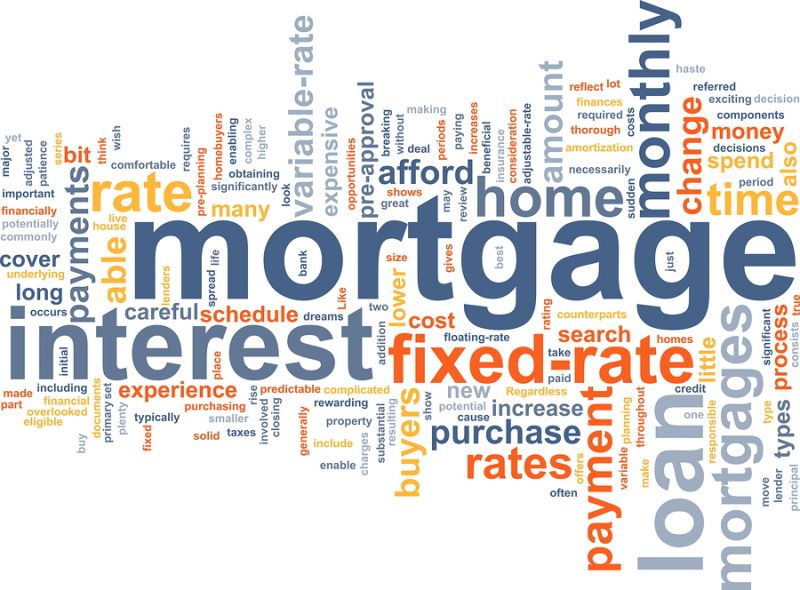 Completion
Conditional Insurances
Contents Insurance
Contract - Housebuying
Conveyancing
Conveyancing Fee
Council of Mortgage Lenders (CML)
Credit Reference Agency
E
Early Repayment Charge
Endowment Mortgages
Essential Repairs
Exchange of contracts
Existing Liabilities
F
Feuhold
First Time Buyers
Fixed Rate Mortgages
Flexible Mortgage
Freehold
Further advance
H
Higher Early Repayment Charge
Higher Lending Charge
Home Buyers Report
I
ISA mortgage
Income Multiples
Interest Only Mortgages
L
Land Registry
Landlord's Reference
Leasehold
Libor-Linked Mortgage
Loan to Value (LTV)
Local Search
Low Start Mortgages
K
M
Mortgage - Overview
Mortgage Guarantor
Mortgage Indemnity Guarantee (MIG)
Mortgage Offer
Mortgage Protection Policy
Mortgage Term
N
Negative Equity
Non-Status Mortgage
P
Pension Mortgage
Portable Mortgages
Q
R
Redemption
Regulated Mortgage Contract
Remortgage
Repayment Mortgages
Reservation Fee
S
Searches
Second Mortgage
Self-Certification
Shared Equity
Shared Ownership
Stamp Duty - Housebuying
Structural Survey
Subject to survey & contract
Surveyor
T
Tax Free Cash Sum
Tenant
Tenants in Common
Title Deeds
U
V
Valuation - Housebuying
Variable Rate Mortgages
W
X
Y
Z
Glossary Definitions
Added To Loan


This phrase relates to the costs borrowers face when arranging a mortgage. Often these costs are added to the mortgage amount being borrowed hence the term. The costs may include items such as mortgage indemnity fees and/or arrangement fees and/or administration fees as examples.
Additional Security Fee


This is required when the mortgage exceeds a certain percentage of the value of the property (usually 75%). The form of additional security used is normally a Mortgage Indemnity Policy. Occasionally the lender may require a parent to be a guarantor or for other security such as shares or insurance policies to be pledged.
Administration Fee


Some mortgage lenders charge this fee to cover their costs of administration and sourcing funds. This fee is not refundable if the mortgage application does not proceed. Often the administration fee will form part of the valuation fee and this part will not be refunded by the lender if the valuation does not proceed.
Advance


Once a mortgage lender has agreed in principal to give you a mortgage on a property you want to buy, the next step is to actually get hold of the funds. The loan itself is the "advance", known as such because the lender is lending you, the borrower, the money in advance of repayment.
Annual Percentage Rate (APR)


Every firm in the business of lending money or advancing credit is required by law to quote this rate. It will be only one of a number of interest rates you may see quoted. It is also likely to be the highest of them. Personal loans, credit cards, mortgages and overdrafts may all be quoted at introductory rates of interest that sound enticingly cheap. However, what those introductory rates fail to include are any arrangement fees you may be charged for loans and they also won't immediately reflect any higher rate of interest that your borrowings will ultimately revert to. This is where the APR comes in. It was originally introduced as part of the Consumer Credit Act of 1974.
The headline quoted rate on loans and credit cards may be the rate of interest you pay per month or per year, but it's the APR figures (usually shown in brackets) which calculates the total amount of interest that will be paid over the whole term of the loan. The APR should also take into account any other charges which the borrower has to pay. So, if you see a 'too good to be true' loan offer, fixed at a surprisingly low rate for a short period of time, ask yourself how much it could really cost by checking out the APR - it is likely to be substantially higher.
Arrangement Fee


Whilst some lenders charge an administration fee others may charge an arrangement fee. This fee is charged to cover administration and primarily the reserving of funds for fixed rate and/or discounted rate mortgages. This fee may be paid separately, added to the mortgage loan, increasing its size, or deducted from the value of loan that the lender is prepared to advance.
Arrears


It is important that you keep up-to-date with the monthly repayments on your mortgage. When mortgage payments have not been paid on time and/or are not made at the correct amount, borrowers are said to be in arrears. It is important that you keep up-to-date with the monthly repayments on your mortgage. When mortgage payments have not been paid on time and/or are not made at the correct amount, borrowers are said to be in arrears. Borrowers with a history of mortgage arrears will find it harder to effect a further mortgage with their current lender or a new lender in the future. Although there are a number of lenders who will consider lending to individuals with poor credit history, it will cost more than an ordinary mortgage because of the risk-premium being charged by the lender.
Base Rate


The base rate, sometimes referred to as the repo rate is the minimum rate at which banks are prepared to lend money - it acts as the benchmark for other interest rates, including personal loans and mortgages. The high street banks" base rate changes following the Bank of England"s signals through its daily money market operations.
The central bank moves base rates by changing the dealing rates at which it buys bills from the discount houses.
Booking Fee


Another term to describe a fee which is payable upfront to either source or reserve funds for a mortgage. Usually applicable for fixed or capped rate mortgages
Bridging Loan


This is a short term loan. It is often used by purchasers of a property who need funds for a limited period of time. e.g. until they sell their existing home. Major banks and building societies can offer bridging finance, but consider all the risks before you opt for it. For example, if you effectively take on a second home loan and you fail to sell your first property, can you afford to shoulder the burden ? If you do opt for bridging finance, are the interest rate terms reasonable and what is the annual percentage rate (APR) being asked?
Building Society


A building society is a mutual organisation owned by its members - its savers and borrowers - and not by shareholders. Its traditional purpose was to lend money to individuals to purchase or remortgage their homes. This money used to come exclusively from individual saving members who are paid interest on their deposits. Now, an increasing proportion, but still a minority of the funds are raised on the commercial money markets. Since the early 1980s there has been a progressive relaxation of the rules governing the sources from which building societies may raise money for lending. It was an attempt to allow societies to compete more effectively with banks and other specialised lenders.
Buildings Insurance - rebuilding cost


It is common sense to take out "building insurance" when you purchase a property. In any event, if you"re taking out a mortgage, your lender will insist on it. You will need to know the rebuilding cost of your property so that you may insure for the correct amount. You may make your own estimate by finding out the external floor area of your home - both upstairs and downstairs, and then multiplying this number by the estimated building cost per square foot or square metre. Depending on where you live and what type of property you live in, rebuilding costs currently vary between £58.50 and £112 per square foot. The sum insured under a buildings policy must be the full rebuilding cost of the home. Do remember that the market value of your home or the Council Tax band valuation actually has no direct relationship to the rebuilding cost. You may instruct a member of the Royal Institution of Chartered Surveyors to prepare a professional Rebuilding Cost Assessment for insurance purposes. Alternatively, you could work out the cost yourself. The RICS has a detailed "Guide to House Rebuilding Costs" published annually by its Building Cost Information Service. It contains 16 main tables of costs for four regional groups, five house types, three sizes of house and three quality specifications. However, it is quite pricey at £52.50. You may, in the first instance, want to take a look at the Association of British Insurers" less detailed free access Buildings Insurance Calculator.
Capital and Interest Mortgage


This is one of the most usual types of mortgage. The monthly repayment made by the borrower includes a repayment of capital borrowed and an amount for the interest charged. At the beginning of the mortgage most of the payment is used to cover the interest and only a small amount is paid towards reducing the mortgage. Over the term of the mortgage more and more of the monthly payment is comprised of paying back the capital borrowed. As long as the monthly payments of repayments are always made on time the mortgage is guaranteed to be paid off at the end of the term.
Capped Rate Mortgages


This refers to a capped rate mortgage which is a cross between a fixed rate and a variable rate mortgage. The interest rate will never rise above a certain rate within what is known as the capped rate period. If the usual variable mortgage rate is less than the capped rate then the borrower is charged that variable rate. Such a mortgage is attractive as the borrower can benefit from falling interest rates but will not have to pay more than the capped rate. Along with the term capped rate the phrase cap and collar mortgages is often encountered. The "collar" is the minimum interest rate, whilst the maximum interest rate payable is known as the "cap". As these mortgages involve the lender having to source funds it is usual for early redemption penalties to be imposed if the mortgage is redeemed within a capped rate period.
Cash Back


A Cash Back mortgage does what it says on the tin! On completion of the mortgage, your lender will pay a percentage of the amount borrowed "back" to you as a lump sum. The higher the cash back sum paid, the greater and more complex the number of strings likely to be attached to the mortgage. You may be faced with high redemption penalties over several years should you wish to consider redeeming the mortgage early. You may also be offered a less competitive interest rate than is available elsewhere. Be aware also that a large cash back payment could, potentially, have implications for capital gains tax purposes.
Completion


This is the last stage in the purchase of a property. The legal documentation is finalised and the lender has sent the mortgage funds to the purchaser"s solicitor. Once the purchaser"s solicitor forwards the funds to the seller"s solicitor the property is now owned by the purchaser.
Conditional Insurances


Your mortgage lender may insist on certain insurance products being taken out before granting you a mortgage. Lenders used to stipulate life insurance as a requirement but no longer do so (although you would be well advised to ensure that you have enough to cover the cost of your mortgage rather than leaving your dependants potentially homeless in the event of your death). Lenders do, however, still insist on buildings insurance. Remember while you are paying the mortgage they have an interest in the property and want their asset to be protected. You may also find that lenders offering capped, discounted and fixed rate products may require you to take out accident, sickness and unemployment cover before mortgage monies are released.
Contents Insurance


This is insurance which should be considered by all householders whether or not they have a mortgage. It covers items such as furniture; carpets, curtains; electrical goods and many policies also cover personal possessions, which may be removed from the home. This is separate to buildings insurance.
Contract, Exchange of - Housebuying


The written agreement between the seller and the buyer to transfer ownership of the property from the former to the latter. It is a legally binding agreement for sale. In two identical parts, one signed by seller and one by purchaser. When the two parts are exchanged (exchange of contracts) both parties are committed to the transaction.
Conveyancing


Conveyancing is the term describing the legal transfer of ownership of freehold or leasehold properties. It is a complicated process which can be (and has been) completed in an afternoon but it can also take several months and a period of up to 12 weeks between making an offer for a property and moving in is not uncommon. Leases are more complicated than the sale and purchase of a freehold property. As a buyer, you should be sure hether the property you are purchasing is leasehold or freehold. If a lease is involved, you should pay attention to the conditions, restrictions and financial responsibilities imposed by it.
The process of conveyancing involves:
1. Investigation
2. Assessment of Draft Contracts
3. Exchange of Contracts
4. Completion
5. After Completion
Conveyancing Fee


This is the fee charged by a solicitor or licensed conveyer after the legal paperwork for transferring a property has been completed. It should be remembered that as well as this fee, stamp duty, land registry fees and legal disbursement fees also require to be paid.
Council of Mortgage Lenders (CML)


The departure of building societies from the "mutual club" and the increasing role of banks and other specialist lenders in providing home loans led to the formation of the CML. It acts as a representative body for its members. The CML"s work is administered by the staff of the Building Societies Association (BSA).
Address -
3 Savile Row,
London
W1X 1AF
Telephone: 020 7437 0655
Facsimile : 020 7 734 6317
Credit Reference Agency


A credit reference agency holds files on the borrowing records of nearly every adult in the UK. The information is collated from a variety of sources. The file may hold details of: people on the electoral register at your address(es); your credit agreements, including details of any late payments & defaults - this can be held for up to six years; court judgments and bankruptcy orders against you - these are also be held for six years; previous applications for credit; and people living at the same address as you, such as your family. These agencies do no more than supply information to lenders.
The lenders use the information as part of their credit scoring. If you"d like to have a look at your own files, contact the agencies. You can order your credit file from the main agencies over the internet and your file will be sent back to you within seven days When you receive a copy of your own credit record, if you spot information you think is incorrect, write back asking for the record to be amended. A credit reference agency holds files on the borrowing records of nearly every adult in the UK. The information is collated from a variety of sources. The file may hold details of: people on the electoral register at your address(es); your credit agreements, including details of any late payments & defaults - this can be held for up to six years; court judgments and bankruptcy orders against you - these are also be held for six years; previous applications for credit; and people living at the same address as you, such as your family.
These agencies do no more than supply information to lenders. The lenders use the information as part of their credit scoring. If you"d like to have a look at your own files, contact the agencies (details are below.) You can order your credit file from the two main agencies over the internet and your file will be sent back to you within seven days. When you receive a copy of your own credit record, if you spot information you think is incorrect, write back asking for the record to be amended. The three main credit reference agencies:
Experian plc
Consumer Help Service
P.O. Box 8000
Nottingham NG1 5GX
http://www.experian.co.uk
0870 241 6212
Equifax plc
Consumer Affairs Department
Spectrum House
1A North Avenue
Clydebank
Glasgow G81 2DR
http://www.equifax.co.uk
0870 514 3700
Callcredit plc
Consumer Services Team
PO Box 491
Leeds
LS3 1WZ
http://www.callcredit.plc.uk
Helpline: 0870 060 1414
Deposit


In simple terms, this is the sum of you put down as the first instalment in a series of payments. In purchasing property it is the sum payable by the buyer as a sign of good faith to the seller when the initial agreement is made. The term may also be used more generally to describe a contribution by the buyer to the purchase price. Discounted mortgages (low start) in the competitive environment among home lenders, there are a variety of offers which promise a discount off the prevailing variable interest rate . in other words, the interest rate on offer is set at a set margin below the standard variable rate. This "discount" may be for a number of years, but in some cases lenders have offered big discounts for short periods of time. e.g. 6% off your home loan rate for six months. These offers are, in a sense "too good to be true". They invariably involve the borrower agreeing to stay with the lender for a period of time or face "withdrawal penalties". Other options include mortgages which are : variable rate, fixed rate or capped.
Draw Down Facility


This tends to be an option made available with so-called flexible mortgages. The lender will allow you to "draw" funds out of your mortgage account at any time during the mortgage term providing you do not increase the size of your borrowing over the previous mortgage advance. As a borrower it means you have access to borrowings in the future without having to resort to a remortgage or filling out reams of paperwork.
Early Repayment Charge


This is a charge made by your mortgage lender which is payable on certain types of loan - usually discounted or fixed interest rate loans. The charge is only applied if the loan is redeemed or part-redeemed within the specified early repayment charge period. This is the downside of benefiting from the certainty conferred by fixed rates or the cheaper mortgage offered by discounted rates. Some lenders lock you in to a three or six month repayment charge - you've been warned, if someone is offering you an incredibly good interest rate below the rate prevailing on variable rate mortgages, the chances are they want something - your loyalty, and that could mean it'll cost you if you decide to move lender in future.
Endowment Mortgage


Endowment-linked mortgages are the main alternative to a repayment mortgage. Lenders will advance you money and only ask you to pay the interest back each month. They still want you to pay off the loan eventually, of course, but they are happy for you to do this by taking out an endowment life insurance policy for an agreed length of time (usually 25 years). When the policy matures, the lender takes repayment of the money owed to him, any surplus is yours. Endowment Mortgages have pros and cons.
Main Advantages:
In one policy you are getting a savings plan and some life assurance - it"s convenient. The endowment policy is completely portable when you move home. You can offer it as a means of repaying your loan to your new lender.
Main Disadvantages:
Inflexiblity: if you take out a 25 year policy and cash it in early, you"ll be heavily penalised by the life insurance company - this is to be avoided at all costs! High marketing costs: in the early years of your policy, very little of the money you put into the policy may actually be invested. That"s because the insurance company has to pay administration costs including the sales agent"s commission. Poor investment returns: the bear market in shares through 2000-2003 resulted in many endowment policies showing a shortfall on projected returns, leaving people facing the prospect of not being able to pay off their mortgage without making further provision to do so.
Essential Repairs


Your mortgage lender may insist on certain repairs or renovations being carried out to the property as conditions of the mortgage advance. Bear in mind your lender works on the basis it is also going to be the owner (until you pay off your debt) so it will tend to look at your intended purchase and want to make sure it"s in a reasonable condition (so that it"s not lending money against a property which is a hopeless wreck).
So, to guard against advancing a loan on a property which is a disaster, it may stipulate as a condition of the mortgage loan that certain essential repairs be undertaken prior to completion.
Exchange of contracts


When you're buying or selling a home (or any other big asset), the "exchange of contracts" is the all important moment when the transfer of title/ownership happens. So, if you"re having second thoughts about buying or selling your home it"ll be too late to back out of the deal once contracts have been exchanged. The exchange of contracts is usually followed days or weeks later by the completion date, but the two stages in the homebuying process can be combined. In the exchange of contracts, the buyer signs the contract for sale and sends it to the seller who also signs it - both parties are then legally bound to complete the transfer. At this point the buyer should insure the property.
Existing Liabilities


This phrase simply refers to all the other financial commitments apart from the existing or proposed mortgage. Liabilities will include credit cards, bank loans, maintenance payments to ex-spouse and school fees, etc. Lenders will take these items into account when evaluating the mortgage amount they are prepared to lend.
Feuhold


This is found in Scotland and is similar to freehold.
First Time Buyers


The lending market is very competitive for first time buyers. Mortgage lenders want to be the first to lend to such borrowers in order to keep them as customers for subsequent mortgages. Generally this phrase is used for those borrowers who are buying a property for the first time. Some lenders will also consider someone who has owned a property before but maybe currently renting. First time buyers may be able to access particularly attractive mortgage packages such as fixed rates and discounted rates.
Fixed Rate Mortgages


A fixed interest rate mortgage offers the borrower certain knowledge of just how much their mortgage payments will be each month for a set period of time. Fixed rate mortgages for the full term of the mortgage remain relatively rare in the UK housing market. However, a mortgage interest rate that does not vary with base interest rates may be convenient for household budgeting purposes. You do run the risk, if the base rate falls, of paying over the odds while others see their mortgage costs coming down and you also may face a nasty shock at the end of the fixed rate period if interest rates have risen substantially and there is a large jump in the rate your lender wants you to pay. These risks notwithstanding, fixed rate mortgages have become increasingly popular because of the certainty they deliver (for a period tending to be between 1-10 years). Do bear in mind that these deals tend to have penalties attached if you attempt to redeem the mortgage early. Other options include mortgages which are : variable rate, capped or discounted
Flexible Mortgage


The term flexible, when used in the context of a mortgage, can mean a variety of things. In recent years, however, lenders have introduced flexible mortgages into the market that allow you to vary your monthly repayments. Generally speaking you have the option of overpaying, underpaying, or even taking a payment holiday. The obvious advantage of overpaying, for example, is your outstanding loan will reduce more quickly. And this will cut your monthly payments in the long run. Conversely your financial circumstances may temporarily change and you might have the need to pay less. The advantage of a flexible mortgage is you won"t be penalised in these circumstances. But if you wish to make an underpayment you"ll only be allowed to do so as long as overpayments have previously been made. While a dozen banks, building societies and insurance companies currently offer these types of loans it"s worth noting that terms and conditions will vary from lender to lender. From a practical standpoint the flexible mortgage can offer a combination home loan and current account rolled into one. So, if you take out say a £75,000 mortgage, and then you win £10,000 on the premium bonds, you can simply, without penalty, reduce the size of your mortgage. Flexible mortgages often come with cheque books attached. So conversely, if you suddenly need an extra £5,000, you"ll be able to write a cheque and in the process increase the overall size of your homeloan to £80,000. A key point to consider is that if the mortgage is truly flexible there should be no early redemption penalties attached it.
Freehold


The legal right to hold land/property as the absolute outright owner, free of payment or any other duty owed to another party. As a freeholder, you can then offer to rent your land/property to parties with whom you"ll have a legal agreement. In other words, you may create leaseholders. Most houses are sold as freehold properties but most flats are sold on a leasehold basis.
Further advance


This is an additional loan by a lender to the borrower. If you wish to raise money against the value of your home - go see your home lender. A further advance to release more money on your home, is sometimes referred to as a second mortgage. It will usually be secured by the existing mortgage deed. You may wish to take out a further advance to pay for property improvement, a new car, school fees, or to buy shares, to invest in a private business etc. If the equity in your property (i.e. it"s worth substantially more than the outstanding mortgage) you"ll be able to extend your loan - although not necessarily at the same interest rate as your existing home loan.
Guarantor


If you borrow money and suddenly find you can"t pay, the lender may find they have a bad debt on his hands. And so, basically if a lender thinks you might not be able to pay back a loan being applied for, they can ask for a guarantor - a third party who"ll pay your debts if you can"t (or wont). So a guarantor is a third party who stands liable to cover any shortfall or default on the borrower"s debt. In the early 1990s, a number of mortgage lenders offered escape routes to "young" people in negative equity provided their parents acted as guarantors of the excess debt. The assumption was that the parents would either own their own homes outright or have significant equity in the property to be able to provide a guarantee for their offspring to move up the property ladder from starter homes their own, younger families, might have outgrown.
Higher Early Repayment Charge


This phrase will usually be found in conjunction with fixed rate, capped and discounted mortgages. As the lender has given the borrower an attractive mortgage package they will impose an extra charge over and above the normal early repayment charge if the mortgage is paid off within the period of the special terms.
Higher Lending Charge


The higher lending charge, formerly known as a mortgage indemnity guarantee (MIG), is a fee charged by a mortgage lender where the amount borrowed exceeds a given percentage of the value of the property. This fee may be used by the lender to purchase an insurance policy designed to protect it (the mortgagee) against loss in the event of you defaulting and ceasing to repay your mortgage. The fee may be insisted on by the lender at the start of the loan. If for example, the property you're buying is valued at (say) £200,000, the lender may demand a higher lending charge (HLC) if you're borrowing more than (say) 75% of its value. So a home loan of £160,000 representing 80% of the property's value will leave you with an HLC to pay. If you choose to borrow £180,000 (90%) of the loan, there's deemed to be a greater risk to the lender of financial loss, so the fee payable by you will be higher. Similarly, if you're looking for a 100% mortgage (and are lucky enough to find one available on reasonable terms), the chances are you'll then have to pay a hefty HLC! These fees tend to be based on the percentage you wish to borrow above a certain threshold set by the lender.
HLC fees are typically charged at up to 8% of the amount of the loan being advanced over the threshold.
So, for example a 100% loan of £200,000 with an HLC threshold of 75% might have an HLC premium of £4,000 (£50,000 x 8%). Such premiums may be paid as a 'one off' or added to the mortgage advance. Some lenders make a point of not charging HLCs.
Home Buyers Report


This is a property survey report which has more information than a mortgage valuation but is not as detailed as a full structural survey report. This report is used by the lender in place of the mortgage valuation report and gives more information that will enable a borrower to reach a decision on whether or not to purchase. A detailed a structural survey report may be more suitable for some types of property, e.g. older. It is essential that professional advice is sought in this area.
ISA mortgage


ISAs are investments in the stockmarket in a tax efficient way. Using an ISA to pay off your mortgage could make a lot of sense but you must remember that anything to do with the stockmarket involves risk. So, at the very least, you should understand the risks and the benefits of choosing saving through an ISA to repay your home loan. In effect, you are taking out an interest-only mortgage and saving into an ISA to build up funds to repay the capital sum you have borrowed. The traditional alternatives to an ISA mortgage are repayment and endowment. When you take out a mortgage loan, you make be doing so for 20 or 25 years and at the end of that period you"ll want to have enough cash to pay off your debt. ISAs do not offer a guaranteed return and you would probably need to arrange term assurance (life cover) for the mortgage sum as well to satisfy your lender. However, one of the benefits of ISAs is any profits you make are free of capital gains (CGT) and income tax and could work out much cheaper than an endowment mortgage. With good investment returns you could find yourself in a position to repay the mortgage loan sooner than expected and for a lower outlay.
Income Multiples


Your "income multiple" is used as a guide to how much a lender will be prepared to advance you on a mortgage. As a very rough rule of thumb, the maximum amount you are normally able to borrow to purchase a property will be three times your annual salary. Alternatively, it tends to also be 2.5 times your "joint income" if you are buying with a partner. As an individual, this would mean on a salary of £25,000, you could expect to raise a mortgage of £75,000. As a couple, with one earning £25,000 and the other £20,000, you would be able to borrow up to £112,500. The above is not set in stone. There will be occasions when you"ll be lent more. The above "income multiple" rule of thumb may be useful for the lender as a guide but it will tell you little about how much you can actually afford to repay. The reason is because mortgage rates are a key factor in determining the affordability of houses. The lower the rate the less a given mortgage is going to cost you but if interest rates rise the actual cost to you each month will also rise.
Interest Only Mortgages


An interest only mortgage is a loan in which you pay no more than the interest charged. In effect, you are merely servicing the debt, not reducing it. The amount you owe remains constant. If you have an interest only mortgage, the onus is on you to arrange how to repay the capital at the end of the mortgage term. Most borrowers with these types of loan take out some kind of long-term savings plan such as an endowment policy or Individual Savings Account. See also: our latest Mortgage rates.
Joint Tenants


This is the owning of land or property by two or more people who are co-owners or "joint tenants". Each has rights in the whole of the property and is entitled to a share of any money raised from selling it. The other key point about a joint tenancy is that when one of the joint tenants dies, the ownership of the property automatically passes to the survivor(s), in contrast to property held by "tenants in common".
Land Registry


This is the government department responsible for maintaining and updating the register of all properties in England & Wales with registered titles. The head office is in London with district registries around the country. A Land Registry certificate provides details of the property including a plan and, if the property is leasehold, a copy of the lease. A Land Registry fee is payable to the Land Registry to register ownership of a property.
You can find H.M. Land Registry at:
32 Lincolns Inn Fields,
London
WC2A 3PH.
Tel: 0207 917 8888 0207 917 8888
Landlord's Reference


This is a reference from a potential borrower"s previous landlord stating whether the rent payment record and general conduct would make him or her a suitable lending risk.
Leasehold


Holding a "leasehold" gives you the right of possession, but not ownership, of a property for an agreed period of time. Ultimately, ownership remains with the freeholder. The duration of the right of ownership is usually a fixed term granted by the lease. The lease will set out details of rents and obligations such as repairs etc. Leasehold is in direct contrast to Freehold where ownership is absolute.A Lessee is a person to whom a lease is granted - to you and me that"s the tenant. While a lessor is the person who grants a lease - the landlord.
Libor-Linked Mortgage


This is a mortgage in which the rate of interest is linked to the London Inter-Bank Offered Rate (LIBOR). The mortgage interest rate is a set percentage above LIBO, reviewed on a regular basis and will fluctuate in line with the movements in LIBOR.
Loan to Value (LTV)


The 'loan to value' ratio is ratio between the size of the loan you are seeking and the mortgage lender's valuation of the property. So if you're borrowing £55,000 on a property valued at £100,000, the LTV is 55% and the lender will feel comfortable you have enough equity in the property for it to be reassured if you stopped making your interest/capital repayments, it could sell your property and recoup the money you owe.
Local Search


This forms part of the home buying process and is a task which will be taken care of by the person who handles your conveyancing. It is an application to the local authority for a certificate providing certain information about a property. It is also taken to mean the certificate itself which will show whether the property is affected by road building or outstanding matters such as sanitary notices, planning permission for any building work previously carried out, connection to the mains sewer, etc. It is clearly common sense to do a local search to prevent you buying your home only to discover there is planning permission for a motorway 100 metres away or a refuse tip next to your garden.
Low Start Mortgages


In the competitive environment among home lenders, there are a variety of offers which promise a discount off the prevailing variable interest rate . In other words, the interest rate on offer is set at a set margin below the standard variable rate. This "discount" may be for a number of years, but in some cases lenders have offered big discounts for short periods of time. e.g. 6% off your home loan rate for six months. These offers are, in a sense "too good to be true". They invariably involve the borrower agreeing to stay with the lender for a period of time or face "withdrawal penalties". Other options include mortgages which are : variable rate, fixed rate or capped.
Mortgage - Overview


Most of us do not buy our homes outright for cash - instead we borrow money to do so. There are no shortage of choices when it comes to deciding what "flavour" of mortgage will suit you. The main types are repayment and interest only. If you"re looking for a home loan, you"ll see a variety of offers available, including fixed rate, capped and discount schemes, which"re sometimes referred to as low start. You"ll also hear references to ISA mortgages, pension mortgages and even LIBOR-linked mortgages. In legal terms, a mortgage is a deed pledging freehold or leasehold property as security for a loan. The lender advances money and receives certain rights, including the authority to sell the property if repayments are not maintained. Your mortgage offer document sets out the details of the home loan.
Mortgage Guarantor


This is a person who will guarantee that the mortgage repayments are made in the event of default by the borrower. Usually this will be a parent or relative of a borrower. It should be remembered that a guarantor would be fully liable for repayment of the mortgage amount if a borrower defaults. The guarantor should therefore be confident that the borrower will meet all the necessary monthly payments.
Mortgage Indemnity Guarantee (MIG)


This is an insurance policy designed to protect the lender (the mortgagee) against loss in the event of you defaulting and ceasing to repay your mortgage. The policy may be insisted on by the lender at the start of the loan, but it"s usually the borrower (the mortgagor) who pays the premium! Some mortgage lenders have in the past been criticised for not explaining clearly enough that the policy is for their benefit, not that of the borrower. The premium payable is determined by the level of perceived risk to the home lender of you defaulting on the loan. In such circumstances, the lender would repossess and sell the property, possibly at a loss. So for example, if the property you"re buying is valued at (say) £100,000, the lender may demand you take out indemnity insurance if you"re borrowing more than (say) 75% of its value. So a home loan of £80,000 representing 80% of the property"s value will leave you with an indemnity premium to pay. If you choose to borrow £90,000 (90%) of the loan, there"s deemed to be a greater risk to the lender of financial loss, so the premium payable by you will be higher. Similarly, if you"re looking for a 100% mortgage (and are lucky enough to find one available on reasonable terms), the chances are you"ll then have to pay a hefty indemnity premium! These premiums are based on the percentage you wish to borrow above a certain threshold set by the lender. Indemnity premiums are typically charged at up to 8% of the amount of the loan being advanced over the threshold. So, for example a 100% loan of £100,000 with a MIG threshold of 75% might have a MIG premium of £2,000 (£25,000 x 8%). Such premiums may be paid as a "one off" or added to the mortgage advance. Because many borrowers have not understood what these premiums are for, the Council of Mortgage Lenders (CML) has instituted a voluntary code which asks its members to provide a written explanation to borrowers of what this policy is. Some lenders now make a point of not charging MIGs.
Mortgage Offer


This is the document issued by a mortgage ender to a prospective borrower following approval of the mortgage application. Your mortgage offer will set out in detail the conditions on which the mortgage is being made available to you and the mortgage term - the length of time over which the loan is being made available. Mortgage offers are typically peppered with legal terminology such as mortgagee (the lender) and mortgagor (the borrower) and the contract will set out whether the lender requires you to buy mortgage protection insurance. You should study the mortgage offer carefully! These documents are normally valid for a limited period of 3-6 months but they are not irrevocable. This means the lender may still withdraw the funds if there are any material changes in your circumstances (such as redundancy) before the loan is completed. If the loan does go through, both you as borrower and the mortgage lender are bound by the conditions and terms outlined in the mortgage offer.
Mortgage Protection Policy


A mortgage protection policy is a pure life insurance policy with a decreasing sum assured designed to protect the remaining outstanding capital of a repayment mortgage In other words, it is decreasing term insurance. Put another way, if you were to die, the lender would like to know that you have an insurance policy in place which will be used to immediately pay off your mortgage debt. That"s very handy for them and sensible for you if you"re leaving a partner and/or family behind who want to continue living in the property but perhaps wont be in a position to afford the mortgage repayments without you. Bear in mind that whatever type of mortgage you have, you will need some kind of insurance policy in place to repay the loan in the event of the death of the borrower(s) during the mortgage term. You will not need a separate insurance policy with an endowment mortgage.
Mortgage Term


The "term" of a mortgage is simply the length of time over which the lender is willing to advance you the money before it must be repaid. The standard mortgage term in the UK is 25 years. Some lenders are prepared to make advances over longer periods, up to 30 and in rare cases even 50 years while you may always negotiate a shorter term yourself. In fact although the standard term is 25 years, the average length of time that we keep a mortgage between moves is, in fact, only around 7 years!
Negative Equity


When the value of an asset (e.g. your home) falls below the amount of the loan taken out to purchase it, you are said to be in a position of negative equity. In other words, were you to sell your asset (e.g. your home) you would not receive enough money to enable you to pay off your loan (your mortgage). For example, had you purchased a property in 1988 at the peak of the 80s housing boom for £150,000, taking out a £130,000 mortgage, you might have been somewhat upset to find the value of your home falling to £125,000 (as it may well have done by 1995). If you had taken out an interest only mortgage you would still owe £130,000 but the asset your loan was based on would have been worth £5,000 less – a shortfall you would have had to make up if you wanted to sell the property. More than a million people found themselves in negative equity in the UK in the early 1990s after being ravaged by a severe housing market recession, which was caused in part by high interest rates between 1989 and 1992.
Non-Status Mortgage


Mortgages offered by lenders without any proof of previous mortgage history, proof of income. The usual maximum loan to value is around 70% and a credit check is still carried out.
Overpayment


You make an overpayment when you pay more each month to your mortgage lender than the stipulated required monthly repayment. Do this on a regular basis and your mortgage will be repaid ahead of schedule, before the end of the mortgage term and you will have saved yourself a substantial sum of money in interest charges. For example, the Halifax suggests that paying £80 a month extra on a typical £110,000 mortgage would cut the term from 25 years to just 20. In order to get the most out of overpayments you need a mortgage offering daily interest calculations. This means that every payment you make will affect the amount of interest charged to your account. Making an overpayment will reduce the balance on which interest is charged. If, on the other hand, you make an underpayment or miss a payment, this will increase the balance on which interest is charged. A variety of flexible mortgage deals are available allowing a mix of overpayment and underpayment options that may include a drawdown facility of the amount you have overpaid. However, many lenders now allow unlimited overpayments on standard variable-rate mortgages and only limit them on special-offer fixed-rate mortgages. While a lender may not advertise a deal as having an overpayment facility, if there is no early repayment charge you may overpay by as much as you want.
Pension Mortgage


The self-employed or those with a personal pension can link their mortgage loan to a pension plan. At the end of the mortgage term, part of the tax-free proceeds (the tax free lump sum) of the pension fund is used to repay the capital outstanding. The main drawback of a pension mortgage is that it will, of course, reduce the amount available to provide a pension in retirement. However, on the plus side, tax relief is available on your pension plan contributions. Having paid off your mortgage with your pension fund, the remainder of your pot of money has to be used to provide you with an income in retirement - in other words you"ll buy an annuity.
Portable Mortgages


This is an important area for borrowers to be aware of. It describes the facility to move a particular type of mortgage from one property to another if a property move is required. This would be important if a capped, cash back, discounted or fixed product has been used by a borrower and early redemption fees would be incurred if the mortgage was not portable.
Redemption


This has a strict legal definition and is the right of the mortgagor to recover mortgaged property on repayment of the loan and any interest due. What this legalese means is that once you as the borrower have finished repaying the loan you took out (the mortgage), the property is yours and the lender has no further claim on it. If you want to pay the mortgage off ahead of schedule, for example, to save yourself future interest payments you may face a penalty charge, known as a early repayment charge. The lender may make this if the mortgage is paid off early to compensate them for the loss of interest they would otherwise have earned.
Regulated Mortgage Contract


The Financial Conduct Authority (FCA) has a very strict definition of the mortgages that it actually regulates. In order to qualify as a regulated mortgage contract, the following conditions have to be met:
• a lender provides credit to an individual or to trustees (the 'borrower');
• the obligation of the borrower to repay is secured by a first legal mortgage on land (other than timeshare accommodation) in the United Kingdom, at least 40% of which is used, or is intended to be used, as or in connection with a dwelling by the borrower or (in the case of credit provided to trustees) by an individual who is a beneficiary of the trust, or by a person who is in relation to the borrower or (in the case of credit provided to trustees) a beneficiary of the trust, i.e. spouse, partner or parent, brother, sister, child, grandparent or grandchild. Other loans, including buy-to-let mortgages and equity release home reversion schemes are not covered by the FCA's umbrella although equity release lifetime mortgages will be regulated
Remortgage


This is simply the replacement of an existing mortgage with a new one. You may do this to save money. This might be possible by switching to another mortgage product with the same lender or by switching your business to a competitor. Remember, if you switch lenders, the saving you make on the interest rate you pay may be partially or wholly eaten up by the transaction charges associated with moving your loan. There may be redemption fees and reservation fees demanded by your old and new lenders. The old lender may charge you a penalty while the new one an arrangement fee. The new lender will want to value the property just as your old lender once did. So there"ll be surveyors fees, not to mention some conveyancing. And that means solicitors are likely to get in on the act once again. So, if you"re considering a re-mortgage, do your sums carefully. You may find yourself facing the equivalent of several months mortgage payments, wiping out the benefits of remortgaging.
Repayment Mortgages


A mortgage where the capital is repaid gradually over the term of the mortgage. Each Monthly payment is made up of interest due on the outstanding debt (the cost of "servicing" the loan), and an additional sum applied to reducing the capital balance. In the early years most of each month"s payment is comprised of interest. In later years, more capital is repaid with the result that the balance outstanding reduces. Repayment mortgages have their pros & cons: Advantages of Repayment Mortgages:
The mortgage will be repaid eventually, providing full monthly payments are maintained throughout the mortgage term (usually 25 years). The loan will be repaid whatever happens to the stockmarket or any other investment market. Disadvantages of Repayment Mortgages: In the early years of the loan, most of the monthly repayment goes to pay off interest - the capital outstanding on the mortgage is hardly reduced. There is no possibility of achieving any additional investment return or surplus at the end of the mortgage term. A separate mortgage protection (term assurance) policy ought to be taken out. People who take out these straightforward (plain vanilla) mortgages, are usually urged to arrange a separate mortgage protection or term assurance policy, so that should the mortgage payer die, the debt can be immediately paid off by his/her heirs.
Reservation Fee


This is a "front end" charge levied by several home lenders. The idea is you"re asked to pay the fee (typically between £100 and £300) to secure the funds you"re intending to borrow. It"s sometimes described as an Adminstration Fee or a booking fee. Reservation fees are often levied on fixed rate mortgage offers where the funds on offer may be limited. Some lenders believe the fee is a useful way of getting the borrower to show commitment at an early stage. Some, but not all reservation fees are refundable should the home loan not go ahead.
Searches


These are investigations carried out as part of the conveyancing process to check for proposed plans or problems with the local area that you should know about.
A Local Authority Search is against your property only and will tell you little about adjoining properties. It will not, for example, tell you if the building next to you has planning permission. What it will show you is if there are any outstanding financial charges against the property you are hoping to buy, if there are likely to be any road improvements within 200 metres of your home, if there are any tree preservation orders affecting the property, and if the home is in a conservation area or is a listed building. This search should also reveal if planning permission was not granted for an extension or a conservatory. You may apply for retrospective planning permission, any cost (and it will cost) should be borne by the seller. An environmental report on the area will show if there are any landfill sites, evidence of contamination or previous industrial usage that could affect your property. It will also show if your home is in a flood plain or at risk from subsidence. Other searches may also be required, depending on the area. In some counties a search on underground workings may be needed - in Cornwall for old tin workings, in many parts of the country for coal mining and in Greater London to make sure your future garden doesn't suddenly become part of the Underground railway. Enquiries to the seller's Solicitor by your representative (solicitor or conveyancer) should also show up, among other issues: whether there are any disputes relating to the property. what the boundaries of the property are and who has responsibilty for the maintenance of hedges and fences. whether there is any right of way or footpath through the property, and what shared rights of access with a neighbour such as a garden or driveway there may be. whether the deeds specify that certain things are forbidden, for example keeping pets, or specifying that the house may not be painted a different colour from other houses on the street.
Second Mortgage


This is also known as a secured loan - it"s an additional mortgage taken out on a property where there is already a mortgage. You may wish to take out a secured loan from a bank or a building society in order to carry out home improvements or you may be taking advantage of the equity in your property to raise funds to set up in business. The rate of interest on your second mortgage is likely to be higher than that of your first mortgage to reflect the fact you"re borrowing more heavily and so deemed to be a higher risk to the lender. Although both of them are secured on your property, the legal charge of a second mortgage ranks behind or second to the "first" mortgage, making it a higher risk for the lender.
Self-Certification


Some 15% of the working population now count as self-employed. The traditional route for the self-employed to get a mortgage was to present three years of trading accounts. However, in many cases this can be difficult. Even if these accounts are available, they would be likely to be written in such as way as to minimise tax and thus show a smaller income figure. Self-certification requires that you state what your likely income will be, rather than providing documentary evidence. However, even without providing accounts you may be asked to have an accountant back up your statement. Although standard mortgages are typically offered on a 95% loan to value basis, self-certification mortgages almost always require a higher deposit: a loan-to value of 90% and, more commonly, 75% is usual. The good news is that because you are putting up a substantial deposit, your word will be taken rather than having a lender scrutinize your financial life in detail.
Stamp Duty - Housebuying


Stamp duty (Stamp Duty Land Tax) is a tax on transactions, not documents. For transactions in land and buildings in the UK, completed on or after 1st December 2003 you are not required to send in documents for stamping. You or your agent (usually your solicitor) should complete and send in a land transaction return to the Inland Revenue. You also face automatic penalties if there is a delay of more than 30 days in paying the Duty. The land transaction return is required notify the following: any transfer of a freehold or assignment or assignation of a lease for consideration, whether or not giving rise to a charge ... any transaction for which relief is being claimed ... the grant of a lease for a contractual term of 7 years or more or which gives rise to a charge ... any other transaction giving rise to a charge
It is worth bearing in mind that even if your purchase is below the Duty threshold a land transaction return will still need to be completed for these transactions. To see the current Stamp Duty Rates for the various residential property price bands visit HMRC. In return you receive a stamp duty land tax certificate which you or your agents submit to land registries in order to register ownership of land or to record a deed, as appropriate. Stamp duty is not payable on remortgages. Stamp Duty is also levied on share purchases.
Structural Survey


This is a (hopefully) thorough report on the condition of a property you"re planning to buy. It"s the job of a surveyor to look around the property, inside and out, and come back with a detailed report on whether the property is structurally sound. Structural surveys ought to list all the major and minor defects of the building and point out maintenance work which is going to be required in the future. A structural survey will be more detailed than a home buyer"s report and a valuation but you should check before you give a surveyor the go ahead, just exactly what the scope of the survey is going to be. This will help avoid misunderstandings later. Structural surveys and homebuyers reports are used by buyers as negotiating tools for gaining reductions off the purchase price before exchange of contracts.
Subject to survey & contract


Under English law, the deal between purchaser and seller of property does not become legally binding until contracts have been exchanged. Any offer to buy that you make should always be made "subject to survey and contract" which means that neither you nor the seller is legally bound to go through with the transaction and each may withdraw without incurring a penalty.
Surveyor


A surveyor is a person qualified by the Royal Institution of Chartered Surveyors (RICS)or the Incorporated Society of the Valuers and Auctioneers to carry out valuations and surveys of properties. Your mortgage lender will require a valuation survey to be carried out to make sure the property is actually worth enough to cover the mortgage you wish to take out. It"s in your interest to have a more detailed survey as well which may disclose structural defects which may not affect the mortgage offer but could put you off buying. You may want a structural survey which can be quite comprehensive or a less inclusive survey which is commonly sold is a homebuyer"s report.
Tax Free Cash Sum


This is the part of a pension mortgage which is used to repay the mortgage loan at retirement. Usually lenders will set a ceiling on the amount of tax free cash that is used to repay the mortgage of no more than 70 or 80%. Alternatively, the lender may base repayment of the mortgage amount on the full tax-free cash sum, and in this case, a lower rate of growth is assumed in the pension fund.
Tenant


A tenant is someone who has the right to occupy property under the terms and conditions set out in a lease or rental agreement. The tenant may be a person who pays rent to a landlord to occupy a flat for just a few months or in another context, a tenant may be a "property owner" who holds a lease for (say) 100 years and pays ground rent to a freeholder.
Tenants in Common


This is one of two main ways of owning property if you are a couple, the other being as joint tenants. Tenancy in common is an arrangement in which two or more people have the right to possess a property but where the ownership is specifically apportioned. In legal terms there is a difference between right of possession and right of ownership. A couple may own their home as tenants in common on an evenly split 50/50 basis. On the death of one partner, that person"s half share of the property passes to his/her heirs and descendants as specified by his/her will (or by the rules of intestacy if there is no will). The share owned by the surviving partner does not change whereas in a joint tenancy sole ownership of the property would devolve onto the survivor. Ownership as tenants in common will require you to specify the proportion of the property that is owned by each of the parties to the agreement.
Title Deeds


Title is the legal term denoting the right to ownership of a property and the Title Deeds are the legal documents showing who owns a property. They don't just show who owns the property now but are the collected legal documentation of past transfers of ownership as well. Title deeds may contain evidence of mortgages, marriage settlements, wills, sales deeds, descriptions of buildings, including changes of use, alterations and extensions. There may also be clauses in the title deeds limiting what may or may not be done on the property, from pet ownership to restrictions on commercial usage. If you live in England and Wales, you can obtain details of your Title Deeds via HM Land Registry's online search facility, which contains more than 19 million records, representing the majority of English and Welsh properties. A search costs £2 for each Register (details of each property) and a further £2 for each Title Plan (a plan of the property). If you live in Scotland, visit the Registers of Scotland website.
Valuation - Housebuying


This is a quick survey of a property by a surveyor - the purpose is to assess the value of the property for the benefit of the lender. Typically, the surveyor will look around the property in the most general sense and then go off and talk to local estate agents about property values prevailing in the area. The valuation will be paid for by you the borrower, but is really be for the benefit of the lender who"ll use it as a basis for deciding how much money to lend (and indeed whether to lend at all!) Lenders all have their own criteria by which they"ll advance money. For example some lenders may only be prepared to let you borrow 70% of the value of the property in the form of a mortgage. Other lenders however will be prepared to lend 100%. See also Loan to Value (LTV)
Valuations tend to cost from £100 upwards with a sliding scale used by most lenders with more expensive properties attracting higher valuation fees. Clearly, the valuation figure can be critical to whether a house purchase goes ahead. Surveyors tend to be cautious when putting values on property. If they get it wrong, their integrity can be called into question and they can be sued for negligence. A valuation is just that, if you want a more detailed snapshot of your intended purchase, consider a homebuyers report or a full structural survey.
Variable Rate Mortgages


Most mortgages are taken out at variable rates of interest. That means your lender sets an interest rate and from time to time this will be moved up and down in relation to general movements in interest rates in the wider economy. Variable rate mortgages are the "plain vanilla" variety in the home lending market. Other options include mortgages which are : fixed rate, capped or discounted.